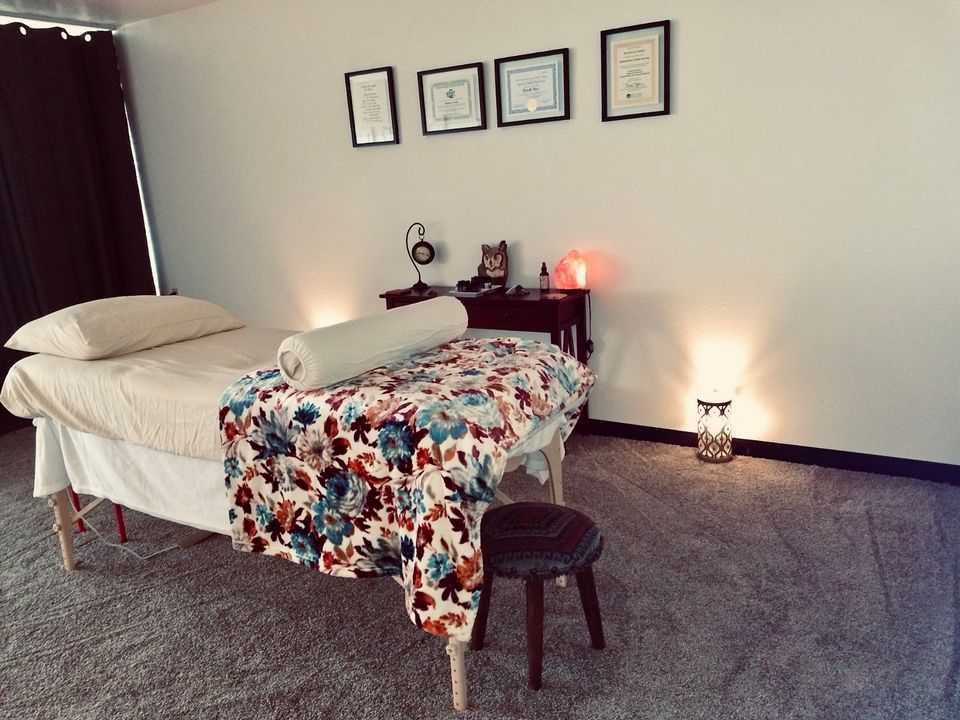 Reiki Services
Reiki Session - $75
Reiki sessions are offered to a fully clothed recipient who is lying comfortably on a treatment table and covered with a blanket.  Reiki is offered through light, non-invasive touch beginning at your head or feet.  You may feel a warming sensation or a tingling during the Reiki session or nothing at all but sheer relaxation. The session should be very pleasant, relaxing, and invigorating.  Each session is individualized to meet your specific needs.  Sessions are 90 minutes
Distance Reiki Session - $75
If you cannot meet in person and you would still like to experience Reiki, you may enjoy the benefits of a Reiki session in the comfort of your home. Click here for more details.  Sessions are 60 minutes.
Pet Reiki Session - $25
Animals often experience a deep state of peace as Reiki clears imbalances, allowing for new and harmonious patterns of health and wellness to emerge. Physical contact is not a requirement for Reiki and traditionally if offered to the animal hands-off. This way, the animal controls the treatment.  Sessions are 30 minutes.

Certified Medical Reiki (TM) - varies
RKMRI Medical Reiki(TM) is a protocol in the practice of Integrative Medicine. It is practiced according to the Gold Standard and Best Practices developed by Raven Keyes after her 20 years of bringing Reiki into the operating rooms of some of America's top surgeons, including Dr. Mehmet Oz and Dr. Sheldon Marc Feldman. Raven Keyes Medical Reiki International provides Certified Medical Reiki Masters(TM) for surgeries or for other medical treatments by country, state, and city.  Contact RKMRI to request me for your surgery or outpatient procedure (click here).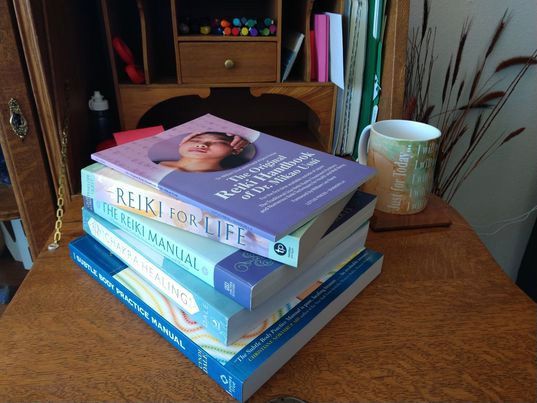 Classes and Education
Guided Meditation with Reiki - $40
No prior experience with guided meditation or meditation is needed. All you need to do is follow along as I guided you through a visualization exercise to help relax your body and mind. Most importantly, you will breathe in, hold and slowly release your breath. I'll pause the guided meditation flow Reiki into the room then conclude the session by resuming the guided meditation to slowly bring you back.
Beginner Pendulum - $50
This is a fun interactive and insightful individual class. There are a multitude of methods to dowsing and a pendulum is a fun tool that you can use to get answers to questions.
Crystal Grids - $50
Crystal grids are an incredibly powerful and beautiful way to manifest your dreams, goals, and intentions. The power of a crystal grid comes from the combined energies of the crystals you use, how you lay them out, and the intentions you set.
Reiki Education - vary
I offer Reiki I, II, and Master training based on more traditional methods of teaching. This Reiki training is centered on the attunement or empowerment process, combined with education and practice. The Reiki attunement is what makes Reiki unique to other forms of healing touch and energy work. This ceremony, called Reiju (Ray-joo in Japanese), is performed by the Reiki Master Teacher and opens and expands the main energy channels of the student's body, allowing universal energy, also known as Qi/Chi/Ki, to flow more freely and deeply.
Fees
Discounts and Sliding Scale Available


Discounts or a sliding scale are available for you if you need assistance.  Please let me know when you arrive for your appointment.



Gift Certificates and eGift Cards


The best gift is a gift of health and well-being.  I will mail the gift certificate to the recipient or deliver it to you in town.  You can also send an

 eGift Card.

Payment Accepted


I accept all major credit cards, Venmo, local personal checks, or cash.  Many Flexible Spending Accounts (FSA) cover Reiki as an eligible expense by your plan provider as an Alternative or Complimentary Service.
Experience Reiki for Yourself